Military build-up and escalation of already heightened tensions between Taiwan and China are on the horizon after the Pentagon approved a new multimillion-dollar training and maintenance program for F-16 fighter jets.
The approved program, to take place entirely on US soil, is estimated to cost $500 million and includes flight training, approved training exercises, supply and maintenance support, and spare and repair parts for the F-16; however, the State Department insists the support program is "unrelated" to Taiwan's latest push to purchase a new batch of the jet fighters from the US.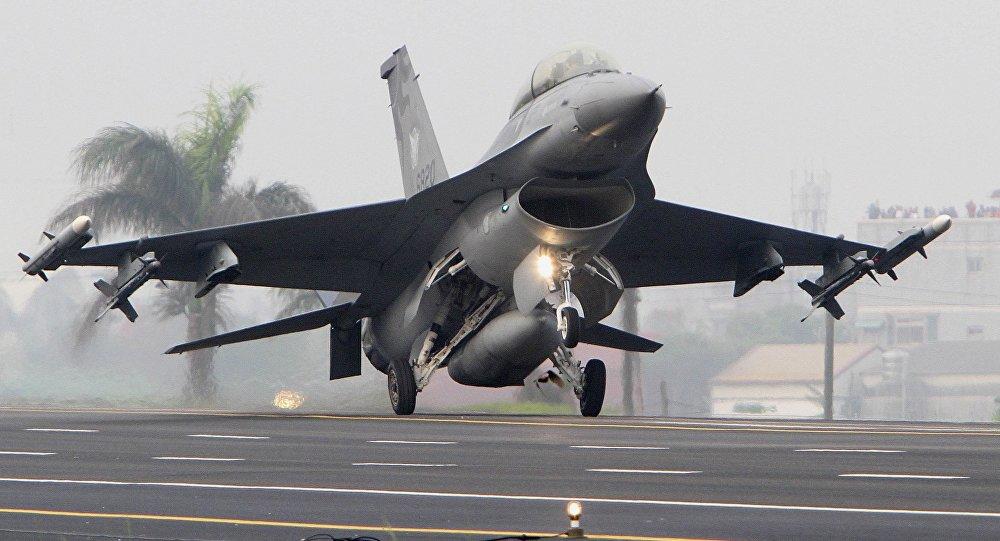 It will train Taiwanese F-16 pilots and maintenance crews at Luke Air Force Base in Arizona, and continues a program that already goes back several years.
A Pentagon statement on Monday said as follows: "This proposed sale will support the foreign policy and national security of the United States by helping to improve the security and defensive capability of the recipient, which has been and continues to be an important force for political stability, military balance, and economic progress in the region."
And a US State Department official told CNN: "Today's notification is consistent with the Taiwan Relations Act and our support for Taiwan's ability to maintain a sufficient self-defense capability."
China has lately conducted a series of military games which many see as signaling and asserting Beijing's authority over Taiwan as the US establishes closer military ties. The latest involved Chinese Sukhoi-30 and Jian-11 jets flying near the autonomous island, which Taiwanese warplanes reportedly shadowed from afar. 
Taiwan's President Tsai Ing-wen hailed the new Pentagon approved program "timely" and warned that Beijing's stepped up military presence near the island "served to strengthen our resolve".
She described the new program as coming "a day after Chinese warplanes once again were flying by to sabotage stability in the Taiwan Strait and the region, and damaging the status quo," according to the South China Morning Post.
"A big country in the region should never act so irresponsibly. In safeguarding our national sovereignty, we will not give up an inch and will continue to uphold democracy and freedom," she added.
The United States has long been a crucial military supplier to the disputed island nation. Last month Taiwan sent a letter formally requesting purchase of a new batch of F-16 fighters from the US. This week's Pentagon approval could pave the way for more. 
In prior years the US supplied a fleet of multiple dozens of F-16s to Taiwan, some of which were upgraded by Lockheed Martin to the "Viper package" from 2016 to 2018.